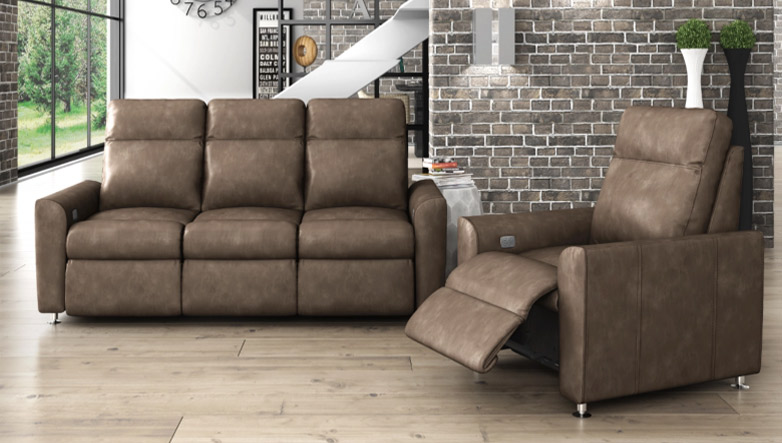 Warranty
Your satisfaction is our utmost importance as we stand by our quality and craftsmanship. Our products are proudly American Made. Please read the terms and conditions of our Warranty.
All warranties apply directly to the original retail purchaser; proof of purchase receipt may be required when submitting a claim under these warranties. All warranties are against defects in material and workmanship based on the stated time of the warranty under normal use, and from the date of purchase.
Limited Lifetime Warranty
Frame Construction – Limited Lifetime Warranty: Our frames are constructed in America with hand-selected woods, and meticulously assembled by our craftsmen and reinforced with corner blocking to ensure strong and durable seating.
Spring Suspension – Limited Lifetime Warranty: We use a steel spring seating suspension which results in proper spring action and balance.
Feather and Down – Limited Lifetime Warranty against Leakage: We use a high density polyurethane foam core that is inserted into an anti-leak envelope filled with down and feathers.
Quality Assurance Warranty
Leather – Limited 3-Year Warranty:
The leather will not harden.
There will be no transfer of color.
The leather will not tear under normal use.
The finish will not show excessive fracture other than normal wrinkles from stretching.
Variations in shade, texture and natural markings are all characteristics and qualities of fine leather. Please avoid chemicals or sunlight to preserve the natural beauty of your leather furniture.
Cushion Construction – Limited 3 Year Warranty: Cushions are vital to a comfortable, long-lasting piece of quality leather upholstery. We carefully select quality cushioning components to ensure proper comfort. Our foam cushions are constructed of a polyurethane foam center core with polyester fiber wrap. The loss of resiliency should not be confused with softening and flattening of polyester fibers and the foam that will occur as a result of normal use and aging. All foam will soften and will not be considered a defect.
Recliner Mechanisms, Motors and Mattresses – Limited 3 Year Warranty: Our Mechanisms and Motors are warrantied against defects in materials and workmanship. Sleeper Mattresses are made with innerspring coils to provide the most comfort available. (Exception: DreamSations & Memory Foam)
Stitching and Fasteners Warranty – Limited 1 Year Warranty: Seat Cushions, Back and Arm Pillows. The warranty is against Stitching and Fasteners that have a defect as well as thread breaks in sewing that occur under normal use. Moving furniture using attached Back Pillows / Arm Pillows is not a normal use and can void the warranty.
Fabric: Fabric is not warrantied.
Barstools – Limited 1 Year Warranty: Our barstools are made with selected hardwoods that are carefully assembled, reinforced with corner blocks, and then doweled helping to ensure a strong durable seating unit. This warranty does not cover damages resulting from neglect, commercial use and extremes in temperature or humidity.
Warranty Service Procedure
All claims must be made through the furniture retailer where the furniture was purchased. The furniture retailer will contact OMNIA for warranty service. Warranty registration and evidence of original purchase (such as invoice or sales slip) will be required. This warranty is limited to the original purchaser and is not transferable. OMNIA furniture liability under this warranty is limited to repairing or replacing, at our discretion, any part(s) of the product found to be defective in material or craftsmanship. OMNIA in its sole discretion will determine the cause and nature of any defect, the necessity and manner of repair or replacement, and all other matters pertaining to the condition of the furniture. Repairing, if required, may take up to 90 days to complete. If it should become necessary to return the furniture to the factory for repair, the costs of packing and shipping to and from the factory are not covered by this warranty and are the responsibility of the purchaser.
If exact goods are not available, OMNIA reserves the right to use similar goods of equal quality for repair or replacement. In no instance shall OMNIA be obligated to exceed the original cost of the retailer. This warranty must be filled out and filed with the factory within 30 days from the date of original purchase. All implied warranties, including implied warranties of merchantability and fitness for particular purpose, are limited to the duration of the expressed warranties on this product. The warranties and remedies set forth in this limited warranty are exclusive and in lieu of all others, oral and/or written, expressed or implied. In no event will OMNIA be liable to you for any damages, including incidental or consequential damages arising out of the use or inability to use this product. This warranty gives you specific legal rights and you may also have other rights which vary from state to state.